Color Sensational Kisses Alison Lawler-Dean
Monday November 2, 2009 by
Ali
Sponsored Feature
For the month of November we are featuring several beauties from our
Style Collective
, a collection of Canada's top fashion, beauty and lifestyle blogs. These sites are likely already part of your daily fix but this month we'll be getting up close and personal with the talented women behind them to find out everything from the best perk of their jobs, to their ideal shade of lipstick.
First up is the gorgeous Alison Lawler-Dean, a writer, stylist, and publicist. She created Gifted (
www.givegoodgift.ca
), a website full of fun gift ideas from DIY projects to designer digs with the mission to help you give good gift.
Allie is wearing Maybelline New York Color Sensational Lipstick in Mauve Me.

ChickAdvisor
Why did you start your blog and when?
Alison Lawler-Dean
Gifted was launched the fall of 2008 as a creative outlet to combine my love of writing and finding unique items (read: shopping).
ChickAdvisor
Who is your fashion or beauty icon and why?
Alison Lawler-Dean
Jackie O for her classic elegance.
ChickAdvisor
What is the most glamorous or exciting part of your job?
Alison Lawler-Dean
Access to the latest products and fabulous launch events. I love to be ahead of the curve on what's next.
ChickAdvisor
What is the least?
Alison Lawler-Dean
There's not much bad about it. I'm my own boss, I get to write about the things I love, anyway I want and hopefully help people find special presents for their friends and family.
ChickAdvisor
Show us your stash! Ours is mostly oodles of the latest beauty products. What's yours and can we see it?
Alison Lawler-Dean
This is one of my several gift drawers overflowing with fun finds I keep on hand til I find the perfect person to give them too.
ChickAdvisor
What is your ideal shade of Color Sensational lipstick?
Mauve Me
. Its the perfect hit of colour - subtle yet sophisticated.
Allie's Mauve Me lipstick

ChickAdvisor
Where would you be most likely to wear that colour?
Alison Lawler-Dean
A Saturday night out - dinner at a cozy, new restaurant with my guy followed by drinks and laughs with our close friends.
To read more about Allie and Gifted, check out her website at
www.givegoodgift.ca
To read more about Maybelline's Color Sensational Lipstick, check out the P
roduct Review Club offer we have going on right now
or
their website
to pick your own ideal shade.


All photos by Alison Lawler-Dean
More by
Ali
More on
Eyes, Lips, Face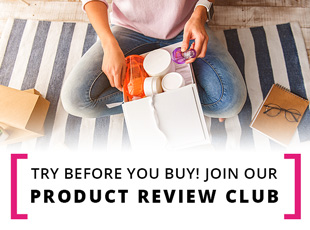 Previous Articles