AlexJC
Have heard the big nail polish news? OPI is going to be releasing a (REAL) 18K gold leaf nail polish! Whoa! It's called The Man With the Golden Gun in honour of their collab with James Bond. It's supposed to hit shelves in October with a price tag of $38! As of yet, we don't really know too much about the consistency or how it looks on.
(image via
fashionmagazine.com
)
This isn't the first type of gold polish, there is also Rococo Gold Leaf Nail Lacquer which gives a metallic, crackle-esque effect. This one will run you $32.50.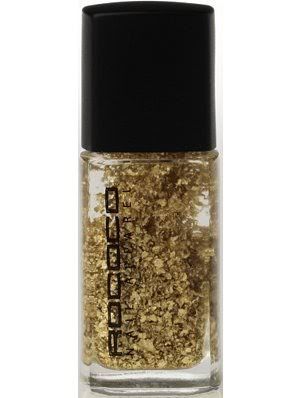 (image via makeupwithdrawal.com)


(image via
chalkboardnails.com
)
Have you tried a gold mani like this before? Are you excited to see it released? WIll be putting down your hard earned cash to buy it?
Jul 31, 2012 @ 11:45 am