AlexJC
Hana Mae Lee was the quietest (but one of the funniest) cast members of Pitch Perfect, which may be why she decided to bust out one of the craziest, attention grabbing hats every for the MTV Movie Awards.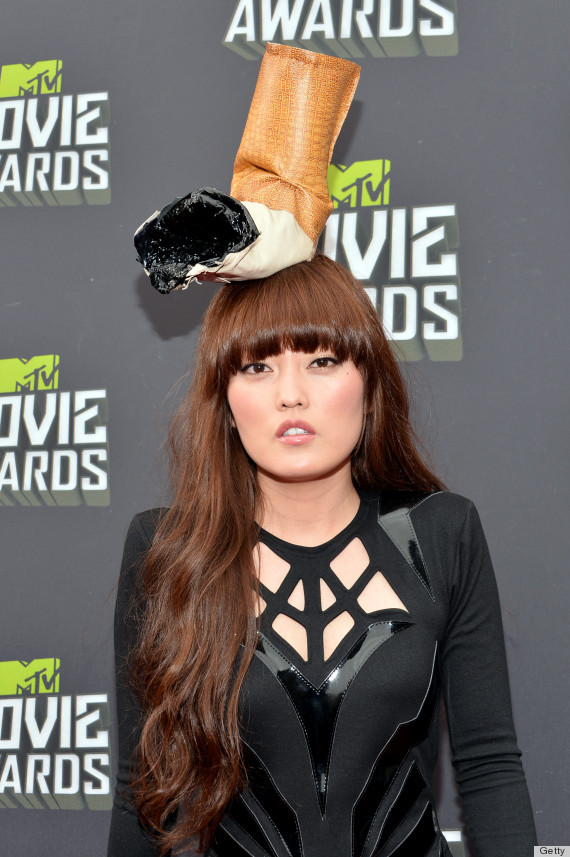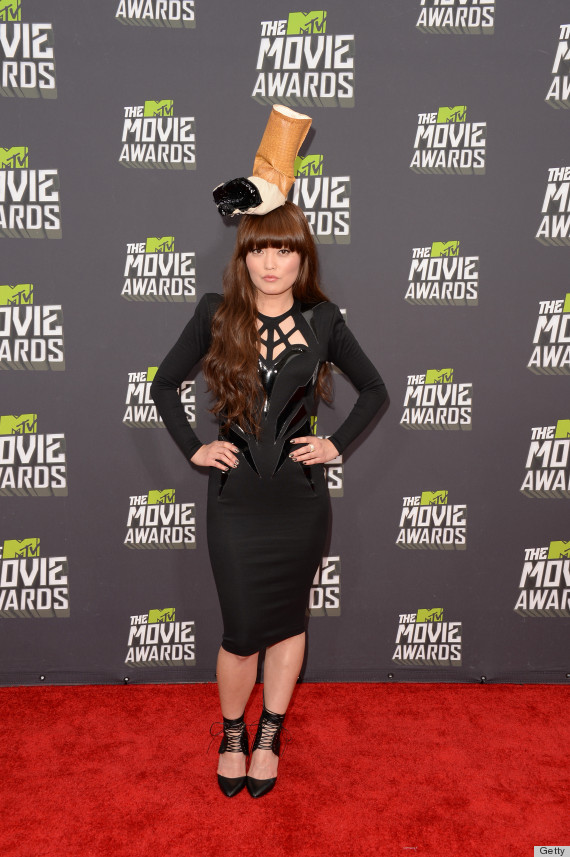 You have to wonder what she was going for with this hat! She definitely made a statement and stole the show though. I admit, she looks kind of badass here. Like, 'yeah, so what? I'm wearing a cigarette, deal with it'. Owning it, Hana.
Also, the rest of the outfit, is pretty hot and chic. What do you think? Is it as crazy as
this breakfast plate hat
?

(via huffingtonpost.com)
Apr 15, 2013 @ 12:07 pm