KatelynRose1984
Recently, one of my bride's decided to decorate her own high heels for her wedding. They were absolutely fabulous! So, I decided to hit the web for ideas, and see what I could find!
Here's some fun & fabulous high heel DIY projects that I found!
Lego Heels!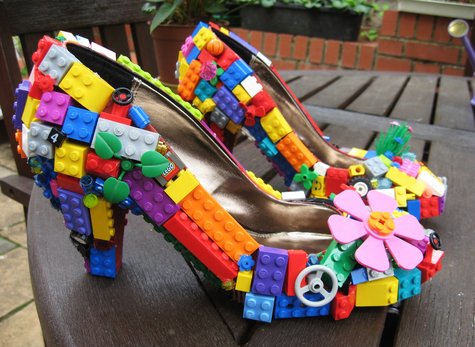 Spike Heels! These were made for only $40.00 (not including the shoe price).
Comic Strip Heels (Mod Podge creation)
Fushia Bow Heels! (simply add a bow, and go!)
There are thousands, upon thousands of other DIY high heel projects out there! I just found these, and thought that I would share the idea with all of you chicks!
Find a cool one? Post it below!
Sep 07, 2012 @ 11:01 am