annmarie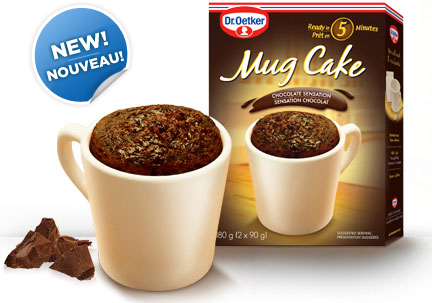 Got a crav­ing for cake but don't have time? Dr. Oetker has a new product called "Mug Cake". It says it takes only five min­utes to pre­pare in the microwave and the only ingre­di­ent you need to add is milk.

I'm definitely will look for this in my next grocery trip.

What do you think of this cake short­cut? Will you be try­ing it?

May 13, 2012 @ 03:48 pm