AlexJC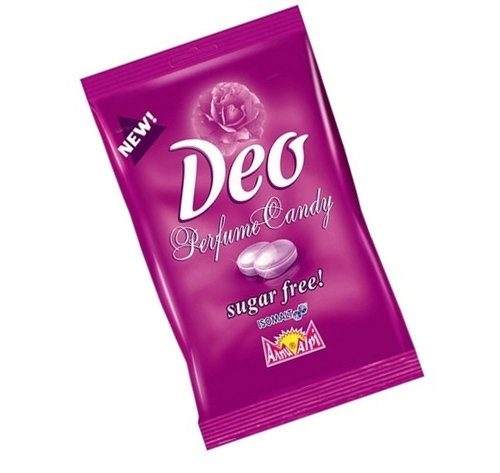 This week's Review of the Week is deodorant, so it's only fitting that we talk about this bizarre invention! Deo Perfume Candy is a candy that makes you smell good!
According to the site. Deo Perfume Candy uses something called geraniol, "a natural antioxidant and its fragrance that, once consumed as a candy, leaves the body through its pores, creating a naturally sweet smell that can last for hours". Check out their
Facebook page here
. If you're interested, you can buy it on
amazon
.
What do you think of this crazy product? Would you ever try it or do you think you'll stick to the old stick method?
(via
refinery29.com
)
Nov 19, 2012 @ 02:19 pm