annmarie
Saw this fun, cool and yummy recipe online......
All you need is cake mix (eggs,oil, water) icing and ice cream cones.
Prepare the cake mix as per instructions on box
Fill cones about 1/2 way full with the cake batter
Arrange in a microwavable dish (flat bottom cones work better)
Microwave for 2-3 minutes checking halfway
Decorate and apply icing as you wish

Enjoy!
Let me know how yours turn out.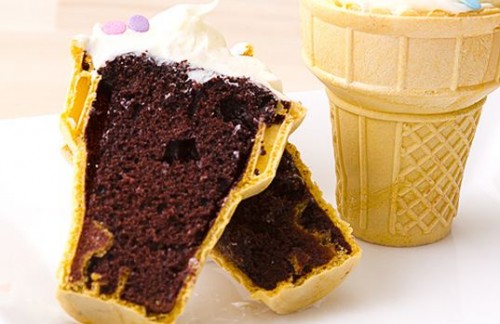 Jul 17, 2012 @ 10:48 pm