dolce_bellissima
Japanese industrial designer Naoto Fukasawa has created a series of creative fruit juice packages that have the look and feel of the fruit they contain.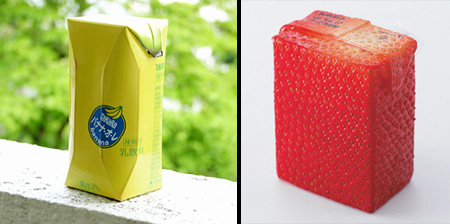 Source: www.toxel.com
This would definitely make drinking out of a juice box more fun for kids and adults too! Makes you feel like your drinking right from the actual fruit. Great packaging idea!
Mar 22, 2011 @ 10:17 am