jchang212
LOL on Dec 17, 2010 @ 09:33 am

That's hilarious! Thanks for sharing spotty :) I'm pretty sure they got the idea from the song "Ms New Booty"s music video :P (booty booty booty booty rockin' everywhere!)
Ali de Bold
Oh my on Dec 17, 2010 @ 10:47 am

I've been told there are women in the world that want more junk in their trunk. As a full bottomed lass I can't sympathize but if you can pad your boobs why not pad your butt? Of course, it would be uncomfortable undressing in front of someone with those on.
Bren
No thank you on Dec 17, 2010 @ 12:27 pm

I certainly do not need ay extra padding on my butt lol!
cathy3087
Haha! on Dec 17, 2010 @ 01:04 pm

Apparently it's pretty popular to get butt implants, so there's definitely a market for this sort of thing. This is a fun alternative - I like it!

Ali raises a good point though: it would be weird to undress in front of someone and basically take your butt off! Haha But it's pretty much the same as padded bras.

Plus I bet sitting down would be very comfortable!!
Becky
LOL!! on Dec 17, 2010 @ 03:10 pm

Ali and her undressing in front of someone
Cathy and sitting down ..

tehehe i'm giggling at my desk! :-)


jchang212
Just thought I'd add... on Dec 20, 2010 @ 09:49 am

I think we should keep up the "would you wear this" thread :P It's pretty funny seeing what's out there!

Look what I just found!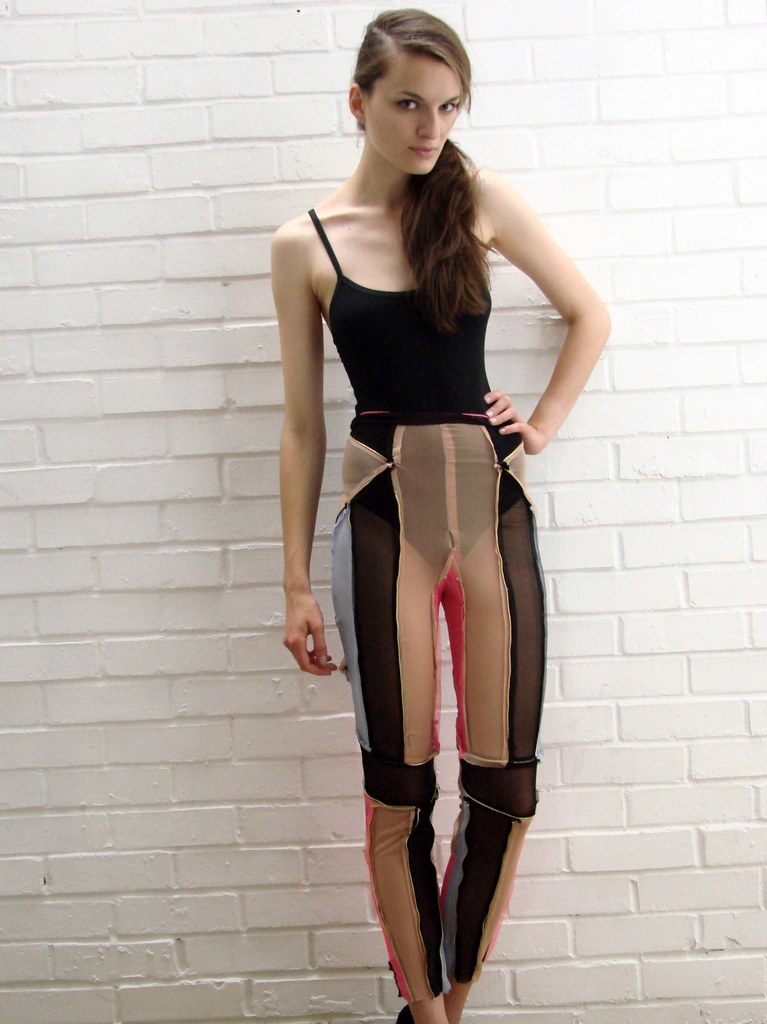 MaryD
umm on Dec 20, 2010 @ 09:51 am

Jen, what exactly is she wearing?!
Oendrila
Whaa? on Dec 20, 2010 @ 09:55 am

That red lining is driving me bonkers! I think the placement of it is just so wrong...yikes! Sorry to say, but I can't say that this is a look I'll be rocking any time soon...
MaryD
haha on Dec 20, 2010 @ 10:08 am

Oendrila, I see it now! It's really weird, no?!
jchang212
No Idea... on Dec 21, 2010 @ 02:24 pm

I just randomly found this...

Look at these shoes! I don't understand the technology behind it, but it's pretty dark cool. It's like wearing origami on your feet :)