AlexJC
I love Demi and her
bold fashion and beauty choices
but I am still on the fence about this choice to shave the side of her head a la Skrillex: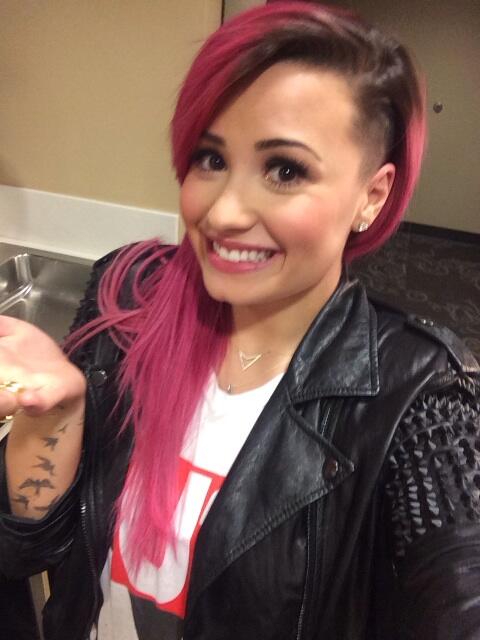 She posted the pic via
her twitter
.
I'm glad this isn't too much, it's just a little shaved part but I am still not in love with this.
What do you think?
Mar 05, 2014 @ 06:35 am