Yay or Nay: Solange Knowles Does a Double Slit Dress
I recently put the lovely Solange Knowles on my top
10 most stylish celebs of 2012 list
. While I still love the heck out of a Solange tune, after this outfit, I'm almost considering taking her spot back.



First let's tackle the hair: I'm totally a fan of the big, crazy blowout, but the 80's style bangs just aren't doing it for me. Not the best, but not the worst. We'll call it adequate. Her m

akeup is simple but she looks

hawt.

I've been going through a 'natural, no makeup phase' of late but this dark kohl is seriously changing my mind.

So, now we need to address the biggest issue at hand: the double slits. What is up with that? She's not the first celeb to try on this look. Carly Rae Jepsen attempted it and we've even debated this before when it came to Jessie J. It's not even that Solange looks bad, it's just that this style of dress is kind of ridiculous. Is it just me? Am I missing something when it comes to this trend?

On the plus side, I'm digging the accessories and her mani. So... there's that at least?



What do you think of this look? Is it a yay or a nay? Leave a comment below with your answer by December 16th and you could win!



(images via tomandlorenzo.com, digitalspy.ca, redcarpet-fashionawards.com)
More by
Alexandra C.
More on
Style Guide
,
Celebrities
,
Contests
Facebook Comments
69 Comments



Nay - the dress looks like a giant diaper that hasn't been folded yet.




Big ol' NAY.
I think it just looks like she's busting out of her dress.




Nay on the dress slits...it just looks awkward in the front :S It would look great with just one slit though!





Nay! Dress looks like its pulling apart and hair is out of control.




nay !




Nay!




nay! she needs lessons from Beyonce!




Nay. It's weird.




hoooly no! nay on everything.




Nay.
The dress it just plain wrong!

www.blondeebrittany.blogspot.ca
Add Comment: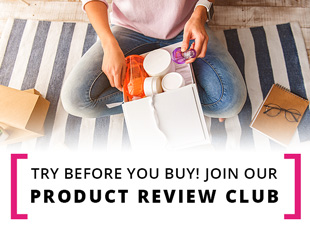 Previous Articles